Whole Satsuma Almond Squares topped with Glaze, Toasted Coconut and Zest
Having braved our way through 2016 and the physical start of this New Year, I feel like we're now more awake in truly welcoming 2017. I'm not saying it's easy out there by no stretch but the energy brewing seems to be leading us toward some kind of massive breakthrough. So we must keep going and giving and living and sharing and loving and learning and shifting and supporting and rising and absolutely without a doubt creating. Embracing that wave feels like a nurturing movement so I channeled energy and dove back into my love of visual storytelling with this weeks food story adventure. It comes by way of unbridled curiosity. A few years back I happened upon a Whole Tangerine Cake that has since become a regular stop here at Seed Plant Water Grow. I wanted to revisit and perhaps creatively transform this story as well as veganize the recipe. The original used eggs for binding so I felt an alternative was needed since I myself eat mostly vegan. I spent a portion of January creatively playing in the kitchen using each batch as a guiding tool. Every time one engages presently you learn something new and each one of those learned pieces are like stepping stones to something greater. Baking is an excellent way to get yourself in the flow of that life process. Making something from scratch or remaking something from what already exists honors your ability to creatively grow. To see things from a different perspective. To try new ways to achieve amazing results. So while you may think you're just puttering around in the kitchen you're actually learning one of life's valuable lessons that with time and effort dreams can be achieved. OK, now that I've got in my affirmation chatter on to eating. I'm hungry and I'm sure you are too. So let's get moving with this weeks food story adventure. Whole Satsuma Almond Squares topped with Glaze, Toasted Coconut and Zest. It's been a few months since I rolled out a full length food video so check that out below then continue on to view the rest of this adventure.
Here's what you'll need to get started...
Satsuma Almond Squares topped with Glaze, Toasted Coconut and Zest
Satsuma Almond Squares
2 medium Satsumas
1 1/2 cup Natural Almond Flour(I used Bob's Red Mill)
1 tbsp Coconut Flour
1/2 cup Sugar
2 tbsp Tapioca Flour
2 tbsp Flax Meal
3 tbsp Orange Juice or Satsuma Juice
4 tbsp Cashew Milk
1 tsp Almond Extract
1/2 tsp Orange Flavoring
1 tsp Baking Powder
Glaze, Toasted Coconut and Zest
2 tbsp Orange Juice or Satsuma Juice
1 cup Powdered Sugar(and more for sprinkling)
1 tsp Almond Extract
1/2 tsp Orange Flavoring
1/2 cup Shredded Coconut
Zest of one Satsuma
Almond Slivers(optional)
Let's first start by making the Whole Satsuma pureé. Take 2 medium Satumas, place in a pan and cover with cold water. Bring to a boil and simmer for 15 minutes. Then drain the hot water and re-cover the Satsumas with more cold water. Again, bring to a boil and simmer for 15 minutes. I'm not entirely sure of the science behind this process but it definitely is an easy way to soften whole fruit. Now place the cooked through Satsumas on a plate and cut each one open. As Satsumas are known for being seedless, I still find this step necessary just incase there's any debris. If so, source it out then place in a food processor and blend till smooth. It'll create roughly a 1/2 cup worth of pureé.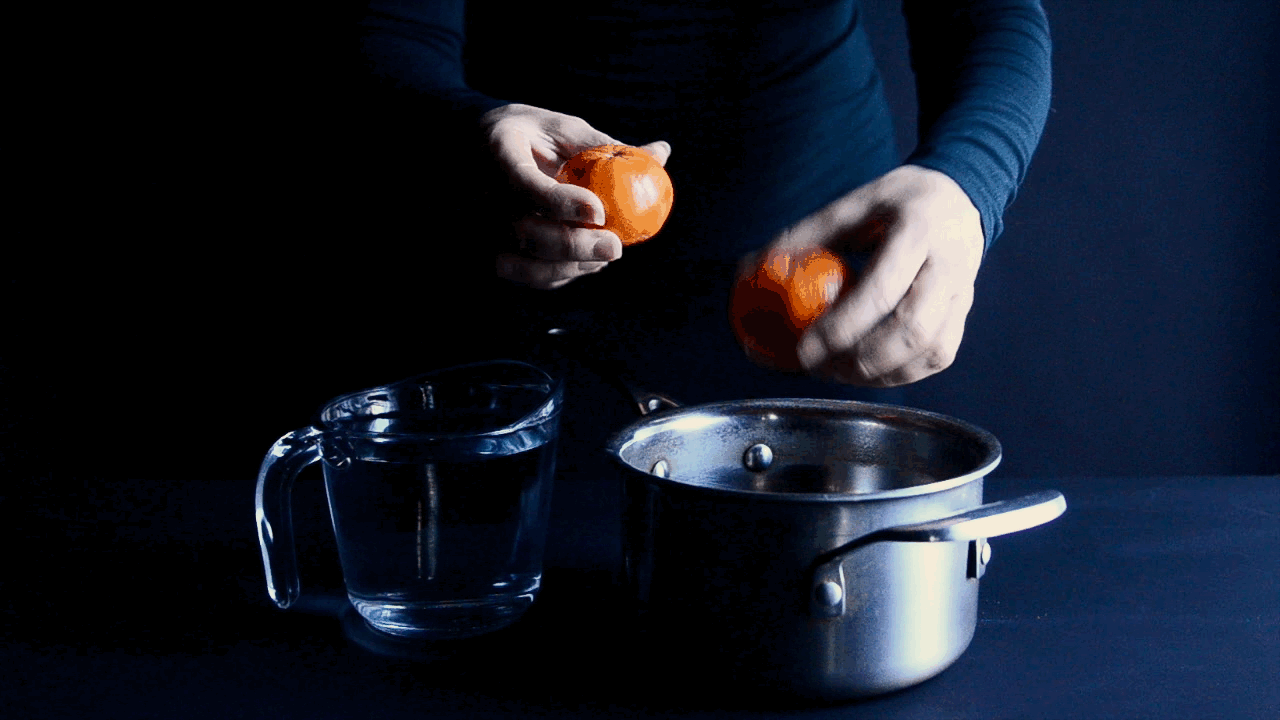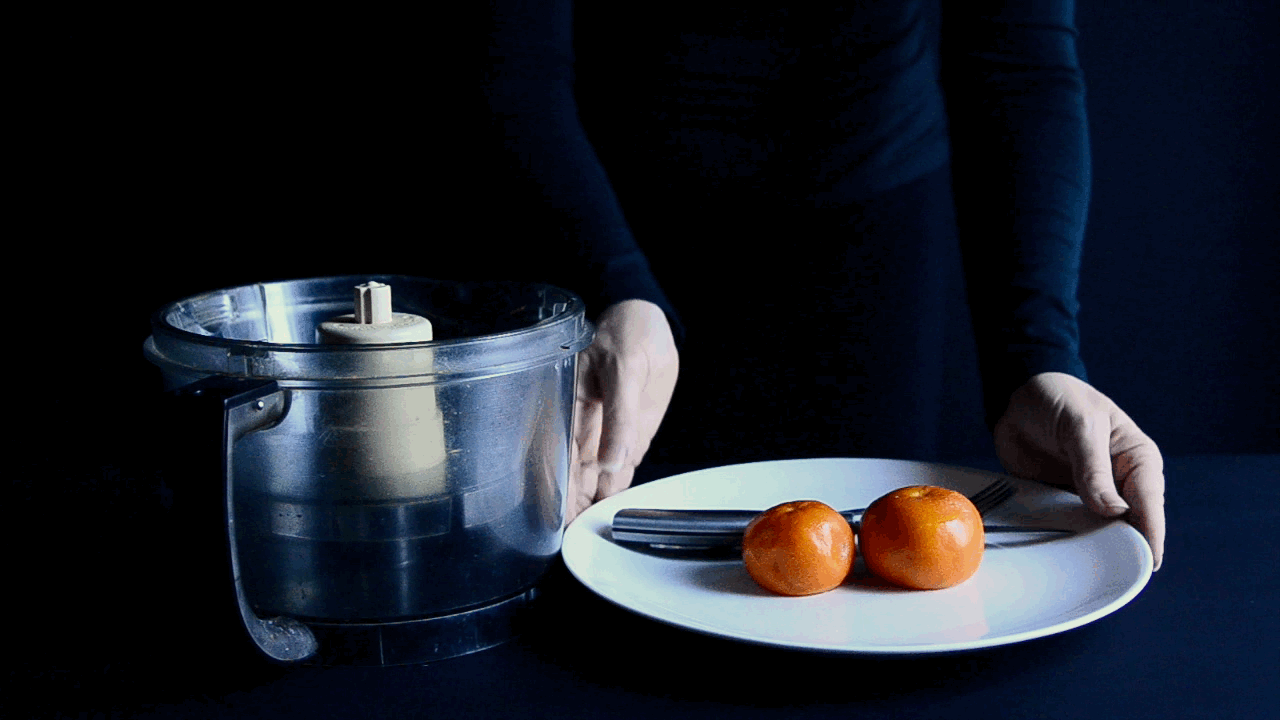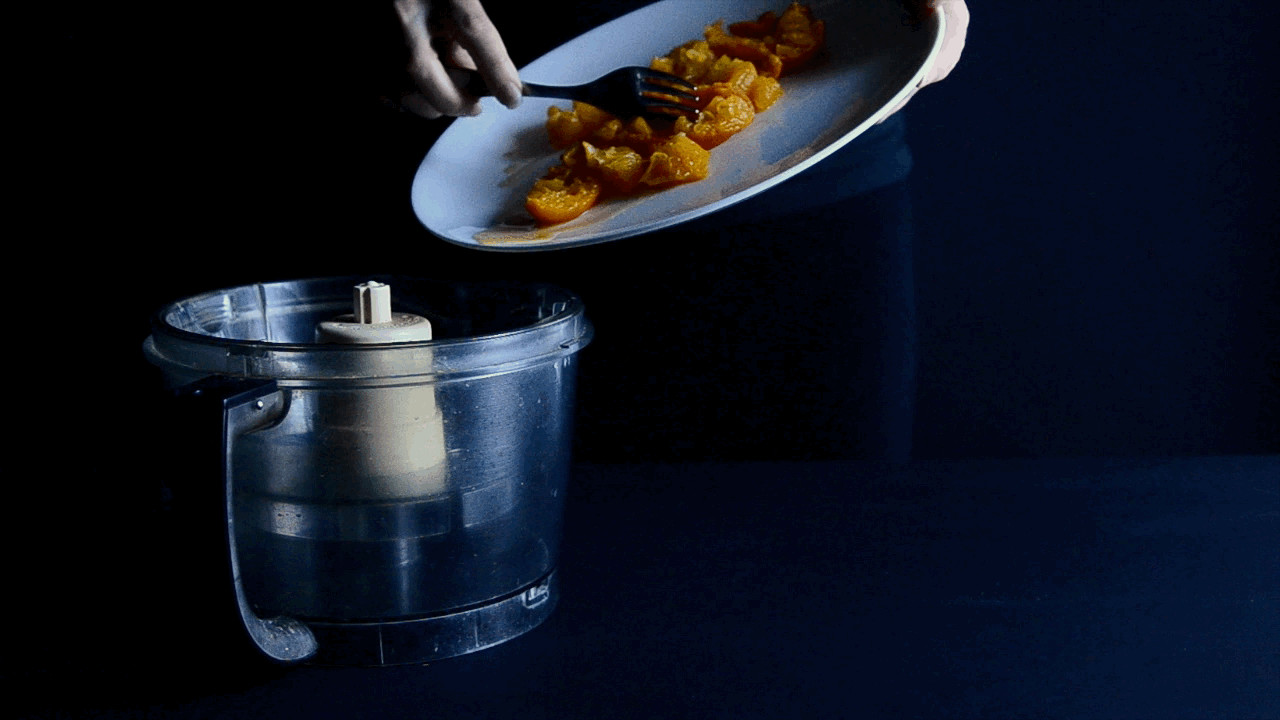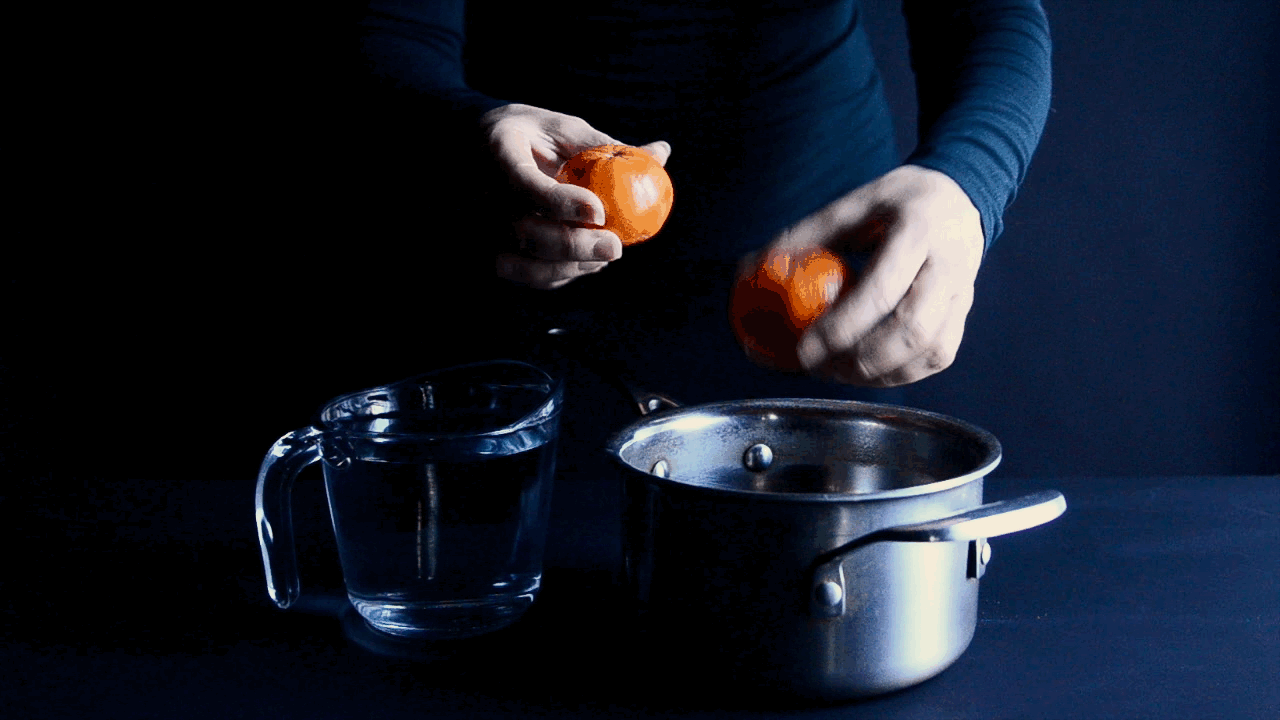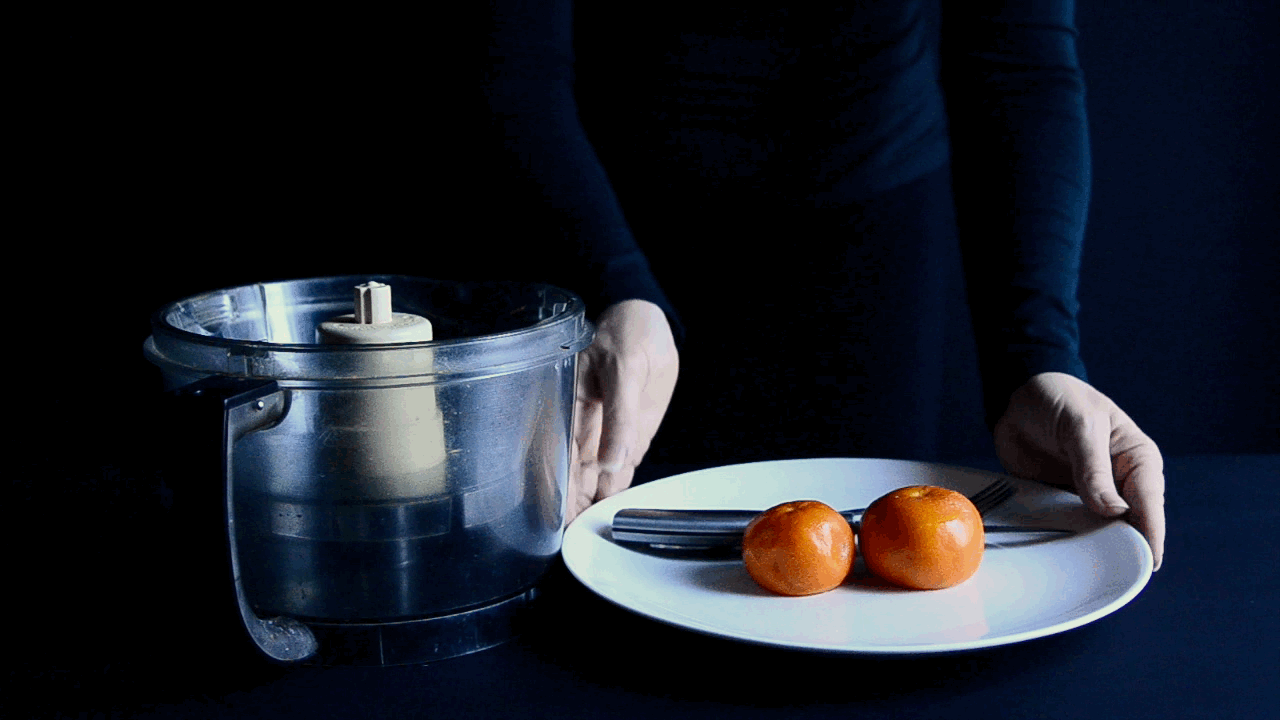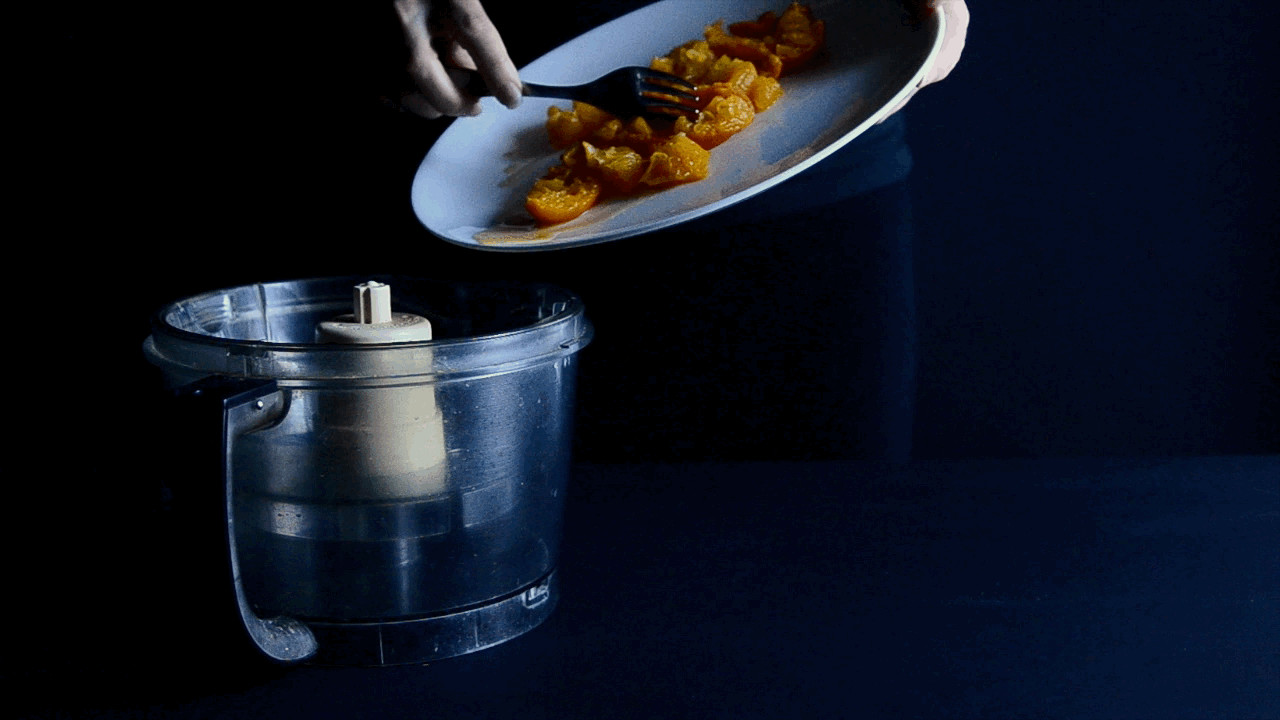 Now gather all your square making ingredients and let's get to baking. First start by adding the Orange Juice, Cashew Milk, Flax Meal, and Tapioca Flour to a mixing bowl and give it a brisk stir. Let this set for a few minutes as it will become thickened. This is our egg substitute mixture. To this add the Sugar, Puree, Almond Extract and Orange Flavoring. Give this a good turn. In a separate mixing bowl add the Natural Almond Flour, Coconut Flour and Baking Powder. Give a quick whisk. Then add the two bowls together and mix thoroughly. Pour into a buttered and floured 9x9 Baking Square and press the mix into all the corners. You'll have to work with it a little bit as this mixture will not be fluid, It comes out quite stiff and on purpose. So just take your time and play. Place in the oven and bake at 350 degrees for 45-50 minutes till firm.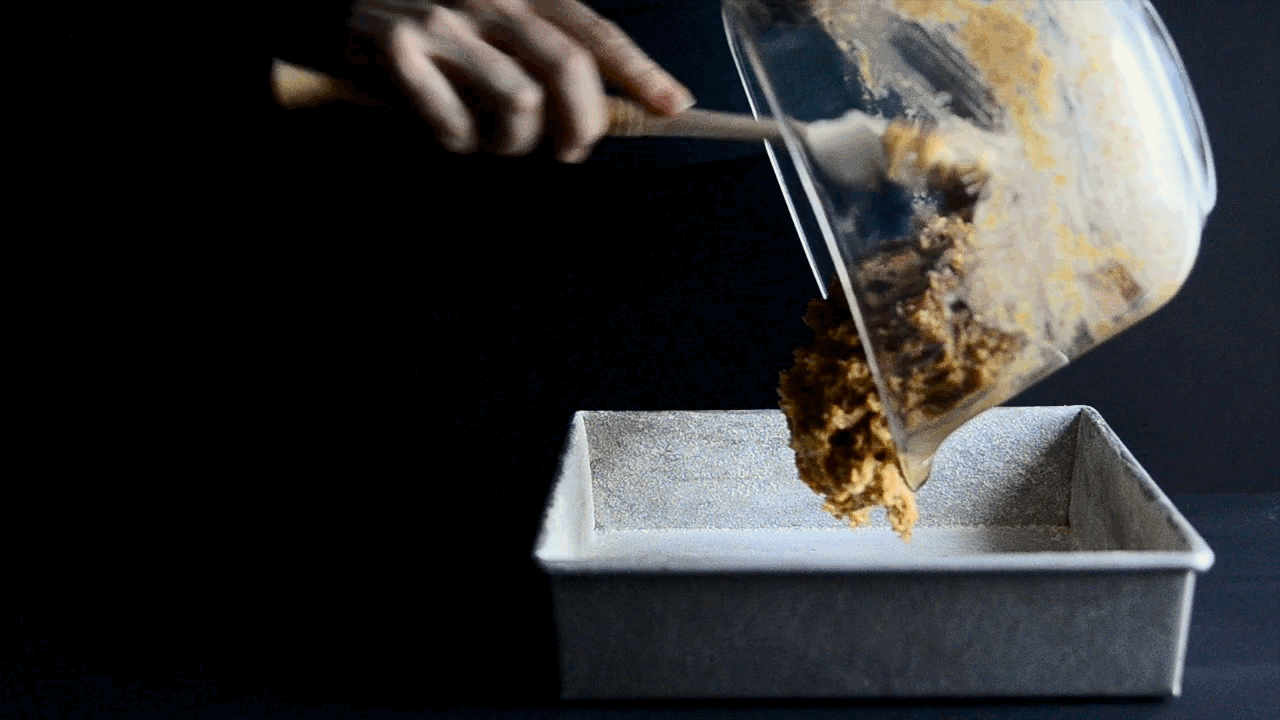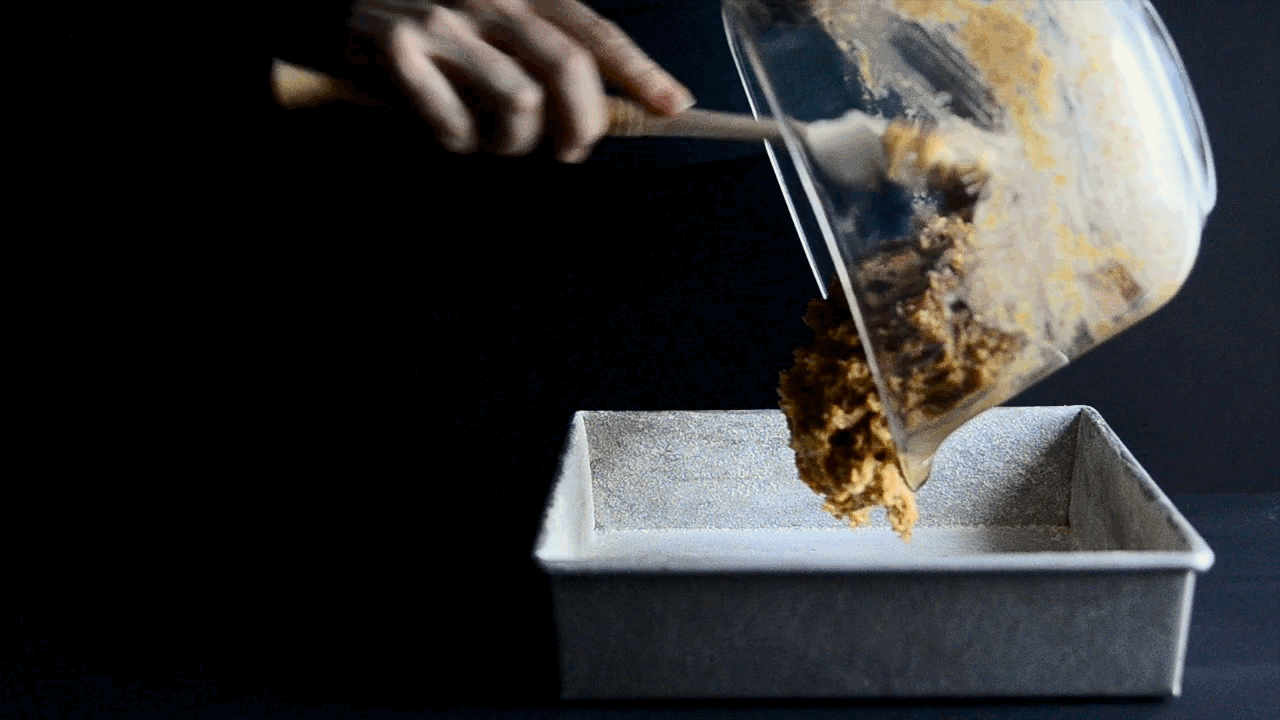 While the Whole Satsuma Squares are baking let's work on the Toasted Coconut and Glaze. First start by placing 1/2 cup of Shredded Coconut on a baking sheet and bake for approximately 10 minutes redistributing at the 5 minute mark. Keep an eye on it though, because Coconut will go from toasty gold to toasty brown super quick. I usually like to pop it in the oven the last 8-10 minutes of baking time left on the Satsuma Squares. Next, add the Powdered Sugar, Orange Juice, Almond Extract and Orange Flavoring to a bowl and whisk together. Set aside.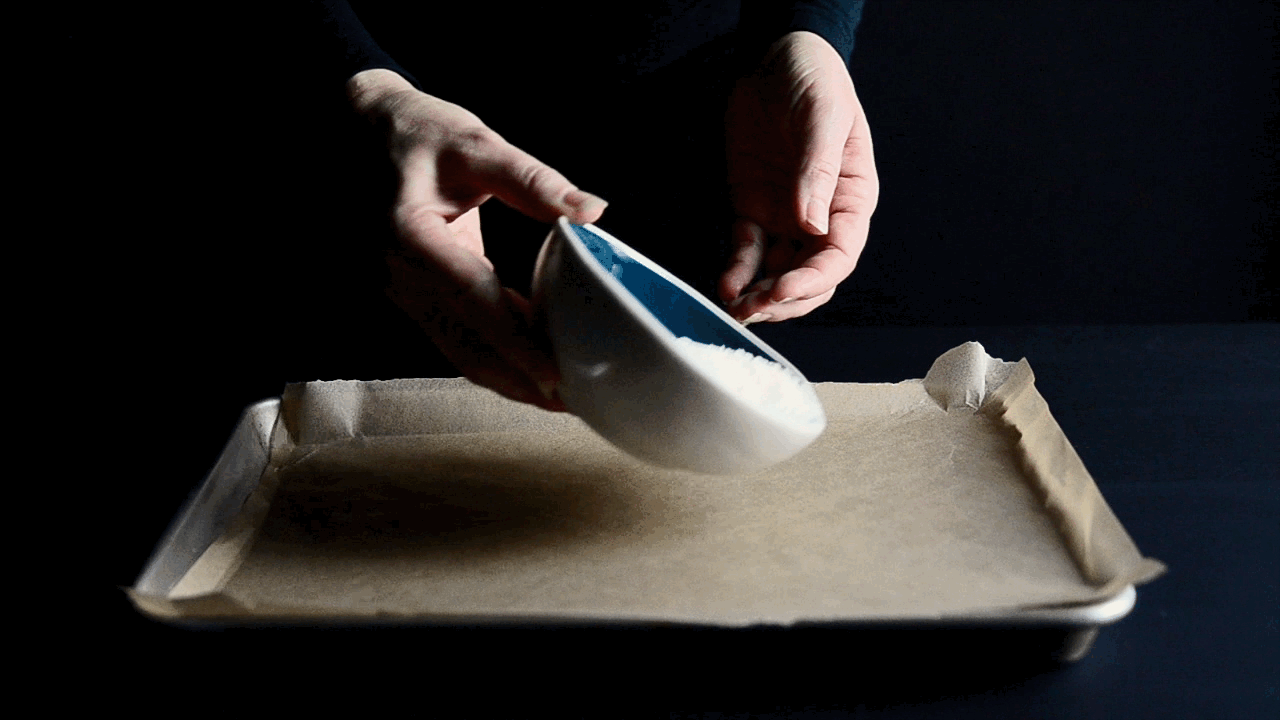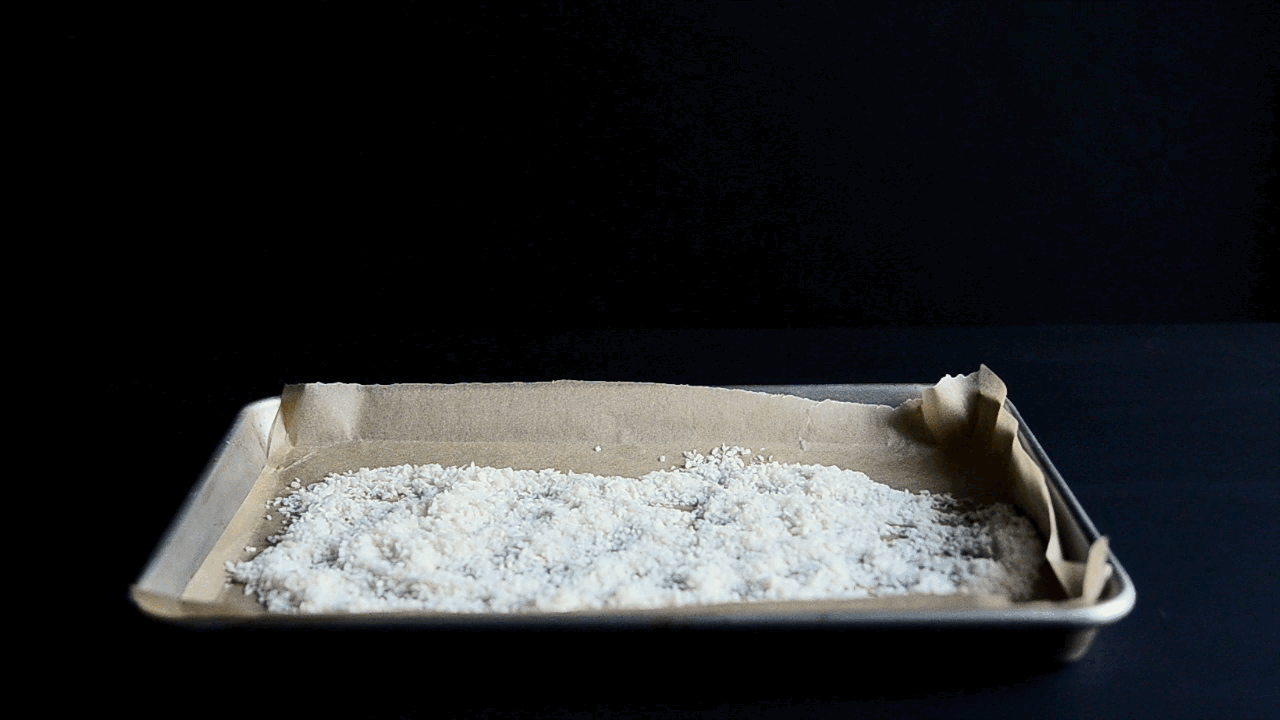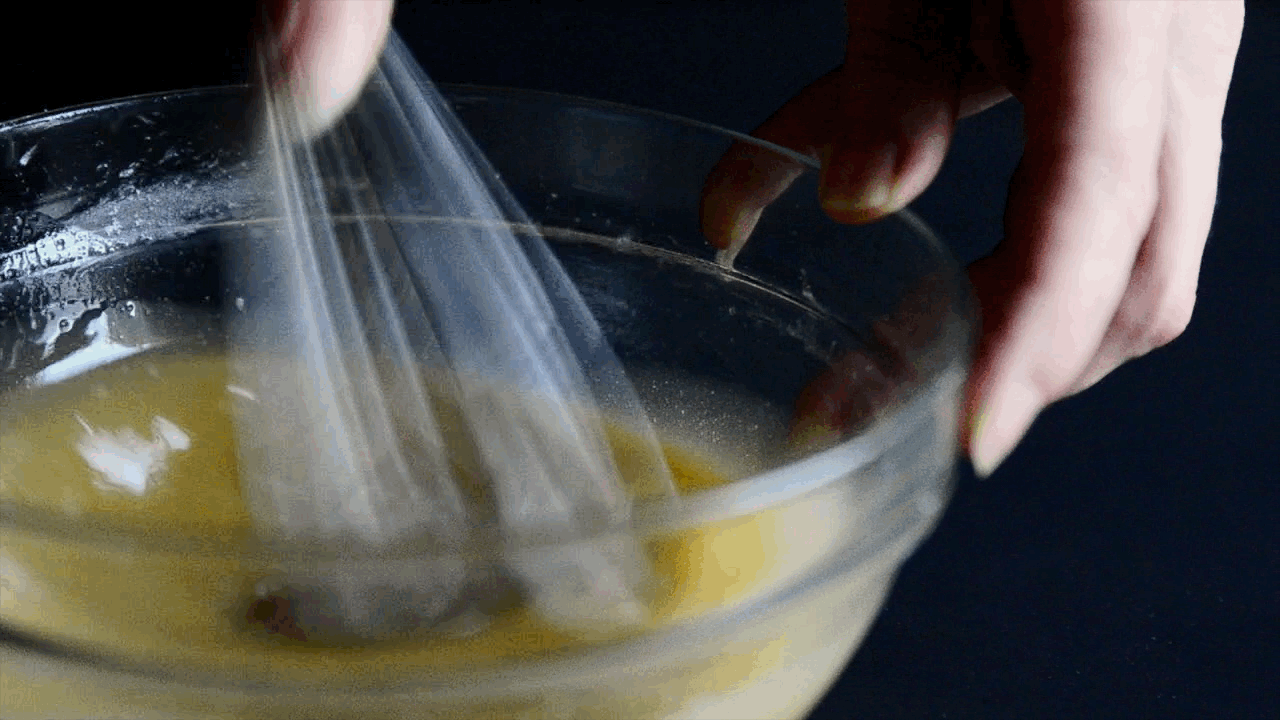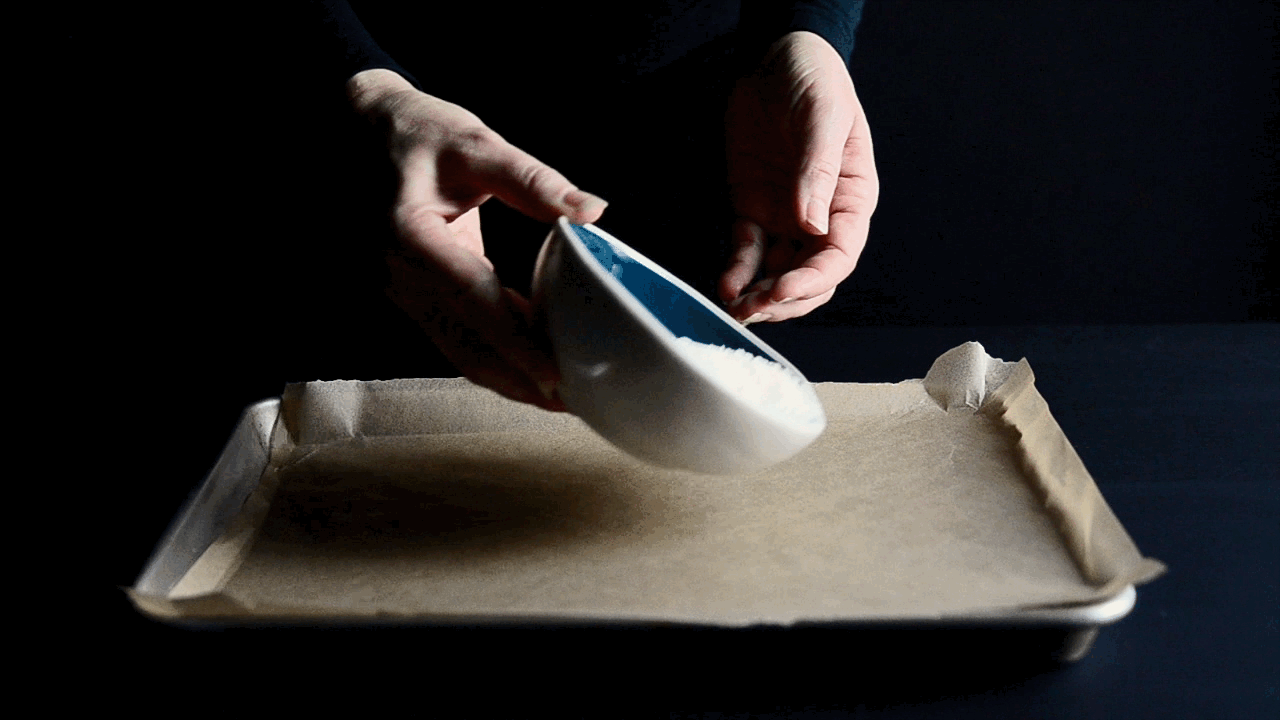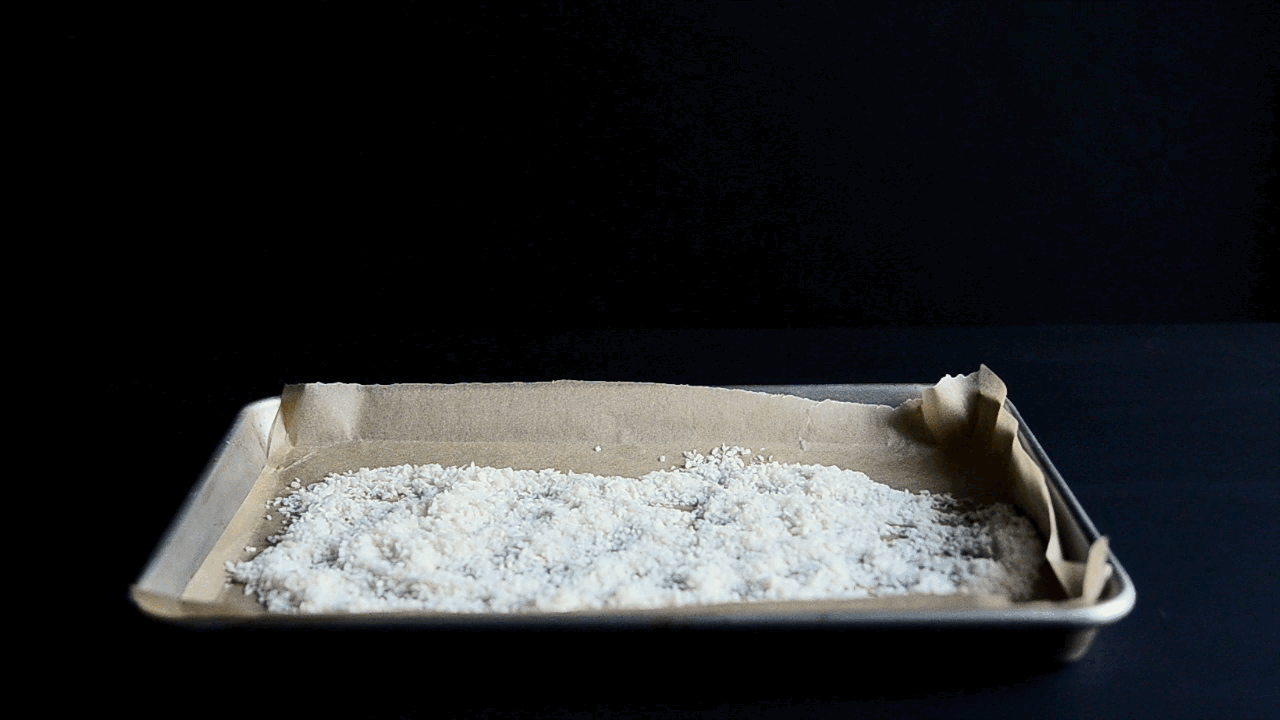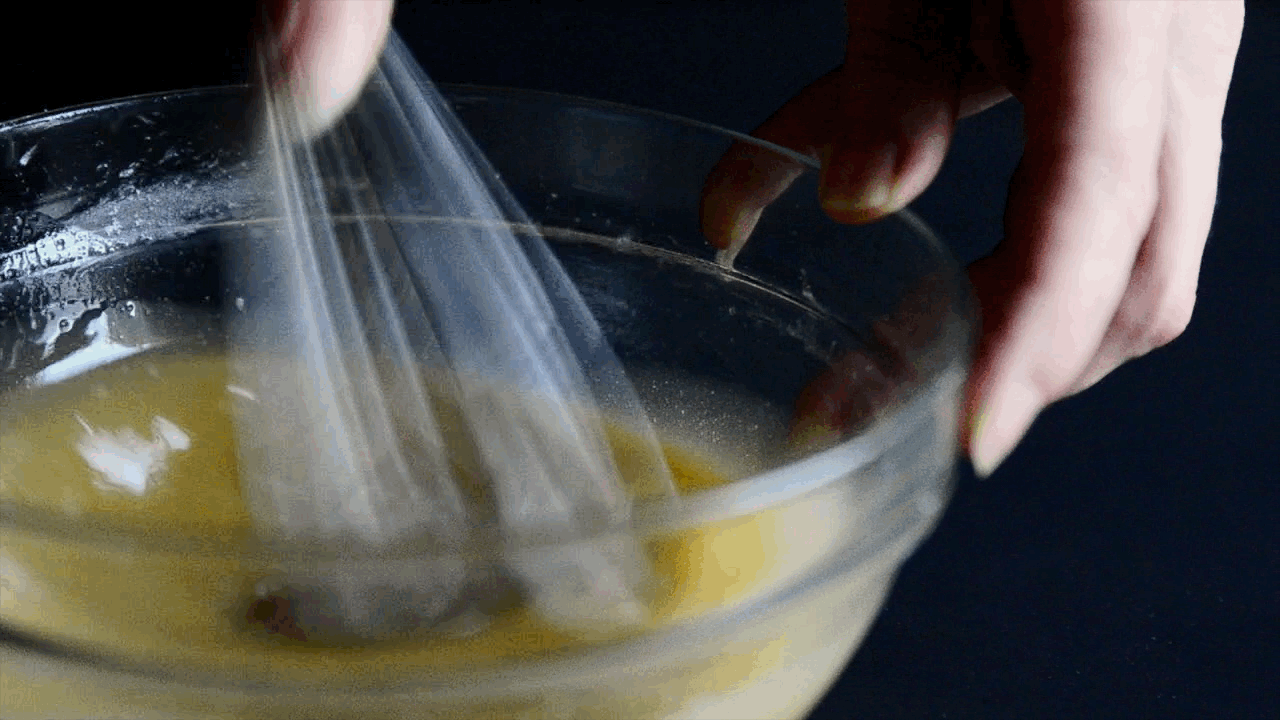 Remove Satsuma Almond Squares from the oven and let cool briefly, then gently ease out of the baking pan and place on a serving tray. Now you're ready for some toppings and to cut into squares.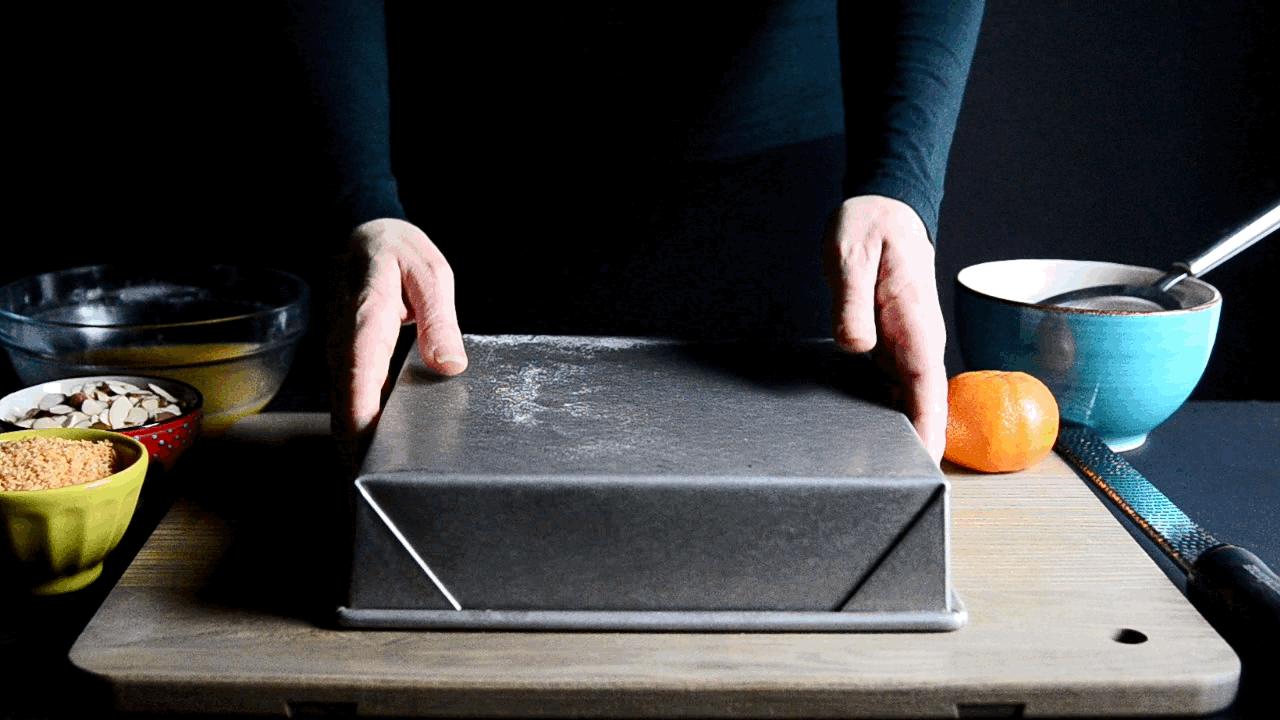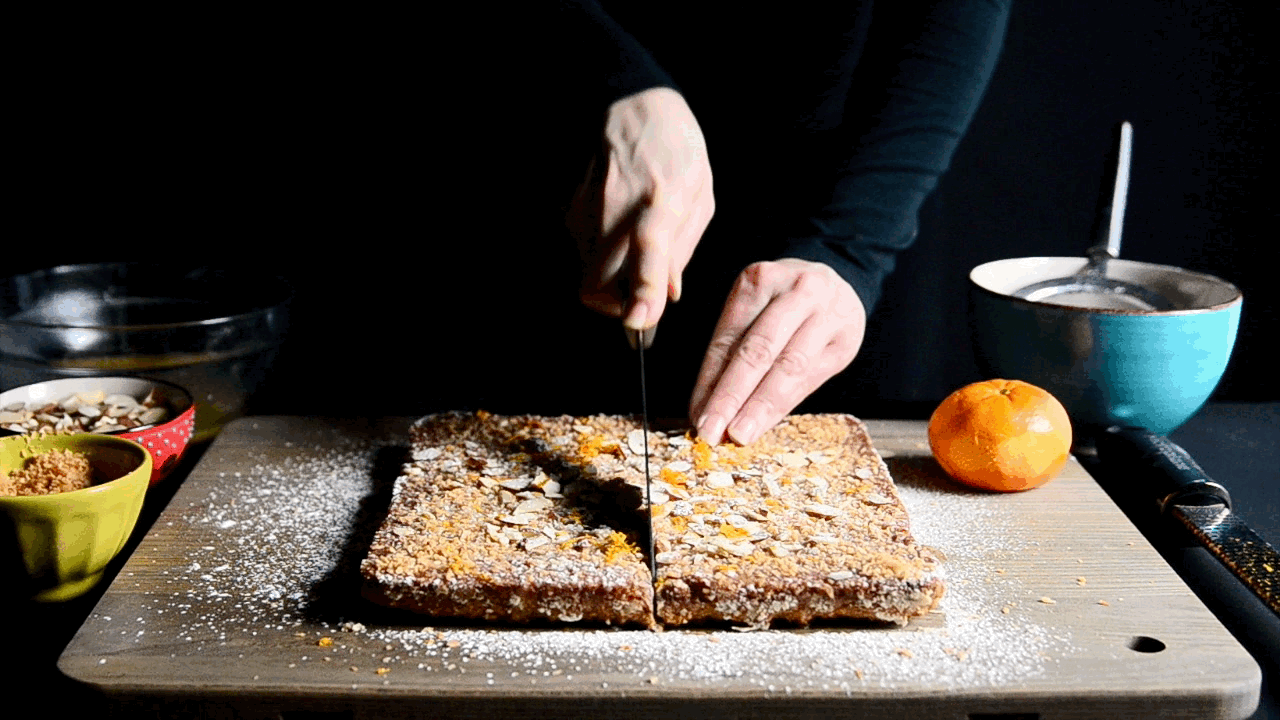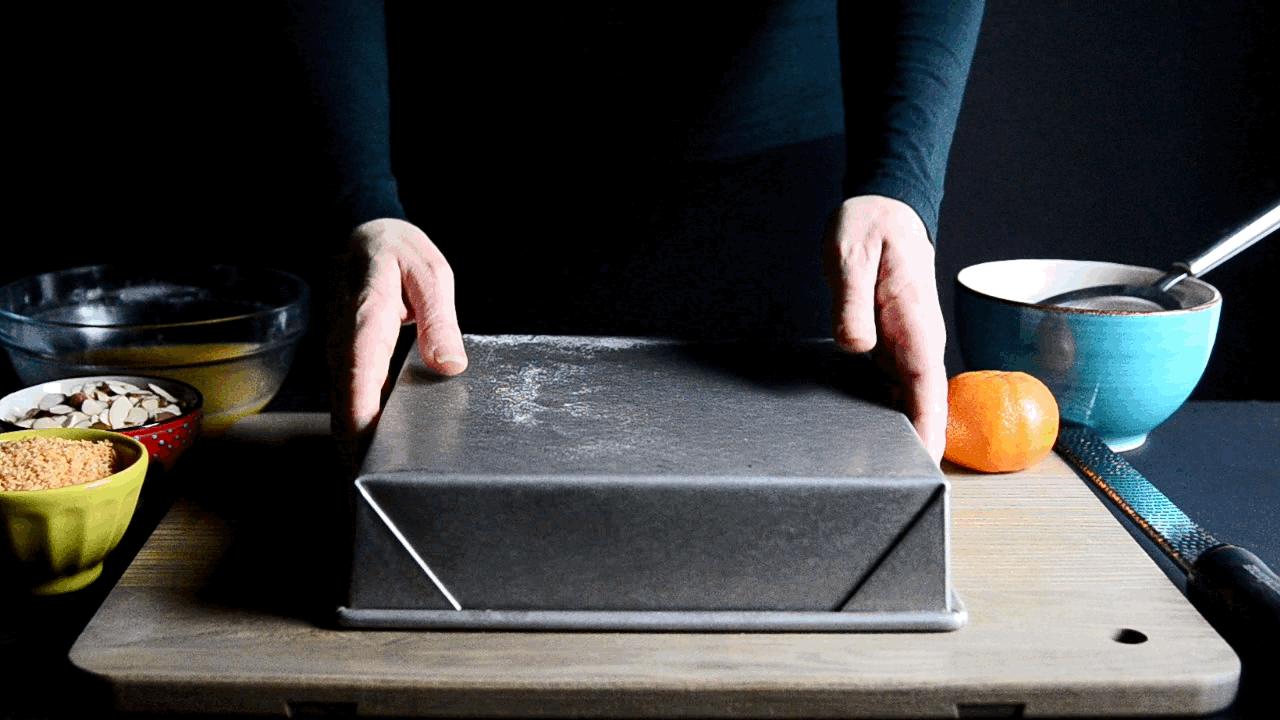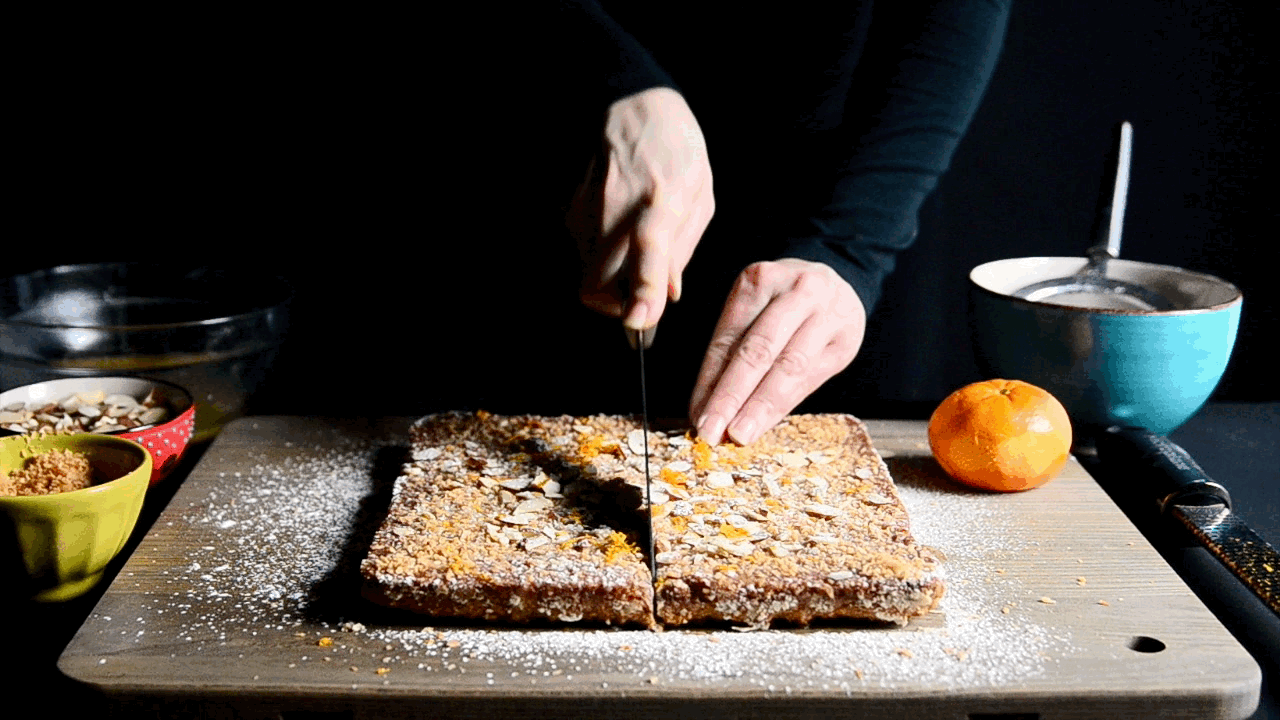 So there you have it. Whole Satsuma Almond Squares topped with Glaze, Toasted Coconut and Zest. Now go grab yourself a Square and ENJOY:)