Watermelon Nigiri with Cauliflower Sticky Rice
This week's food story centers around not only a fun visual adventure but also how small details play a significant role in creative storytelling and how we can use that visual map to connect with our own life perceptions.
Details are an essential part of telling a creative story. Their presence lend the necessary cohesion for our visual awareness to come alive. They travel through a myriad of embellishments as well as through unique compositions. Details bring the void to life. Imagine the photo above without any additional characteristics. Just the Cauliflower Rice and Watermelon. Sure it might be appetizing to a degree but through a few savory additions the assemble becomes visually appealing and potentially even more delicious. All by way of organic engagement. It's those additional details that bring the story into perspective and allow ones senses to acclimate with the experience. Life generally works the same way. It's through our daily interaction with a variety of details that we receive true understanding from our hearts. Without them life would be less colorful. And colorful meaning not only to depict a visual shade but a mood, an emotion, an experience.
Details are everywhere and they're full of precious information that help us stay connected. And I'm not talking about perfectionism details where over analyzation perpetuates an anxiety filled orientation. We naturally have the capacity to supplement our days with non-structured details what I'm referring to are the ones that bring life's nuance into focus. The ones that organically fall into place as a result of awareness living. We need this frequency shift more than ever now because joy seems to be this unattainable commodity. With the busyness of life there's so much taken for granted. Joy then becomes sought through scrutinizing circumstances. But if we just attune ourselves to life's beautiful details than joy becomes less about seeking and more about being fully present in the moment.
Life organically fills in the void through all creative means necessary and splashes our canvas with multiple streams of inspiration. So let's welcome August by celebrating all the little things in life that bring you joy and connect to that frequency again and again as we move deeper into the year. And now, on to this week's food story adventure. The inspiration behind Watermelon Nigiri with Cauliflower Sticky Rice came from a post I made 2 years ago and has since become a hit. Check it out by clicking story link below...
...then continue on for this weeks Watermelon adventure and be sure to check out the video below of the entire process:)
Here's what you'll need to get started...
Watermelon Nigiri with Cauliflower Sticky Rice
Watermelon
1 large head Cauliflower
1 1/4 cup full fat Coconut Milk
Nori Sheet
2 Tbsp Almond Cream Cheese(Kite Hill)
2 tsp Flax Meal
10 drops Liquid Stevia Alcohol Free
Pickled Ginger(The Ginger People)
Wasabi(wasabi powder + water)
Black Sea Salt
Mustard Micro Greens
Cheesecloth
Let's first start with the Cauliflower Sticky Rice. Take 1 large head of Cauliflower, cut into pieces and add to a food processor. It's best to do this in half batches to ensure consistency of rice.
Then blitz away. I usually pulse each batch a little at a time then let the processor run for 5-8 seconds at the end to get a small rice grain texture.
Place Coconut Milk in a sauce pan. Add Cauliflower Rice and Liquid Stevia. Heat on high for 5 minutes stirring constantly.
Remove from heat and pour mixture into cheesecloth lined bowl. Let it cool.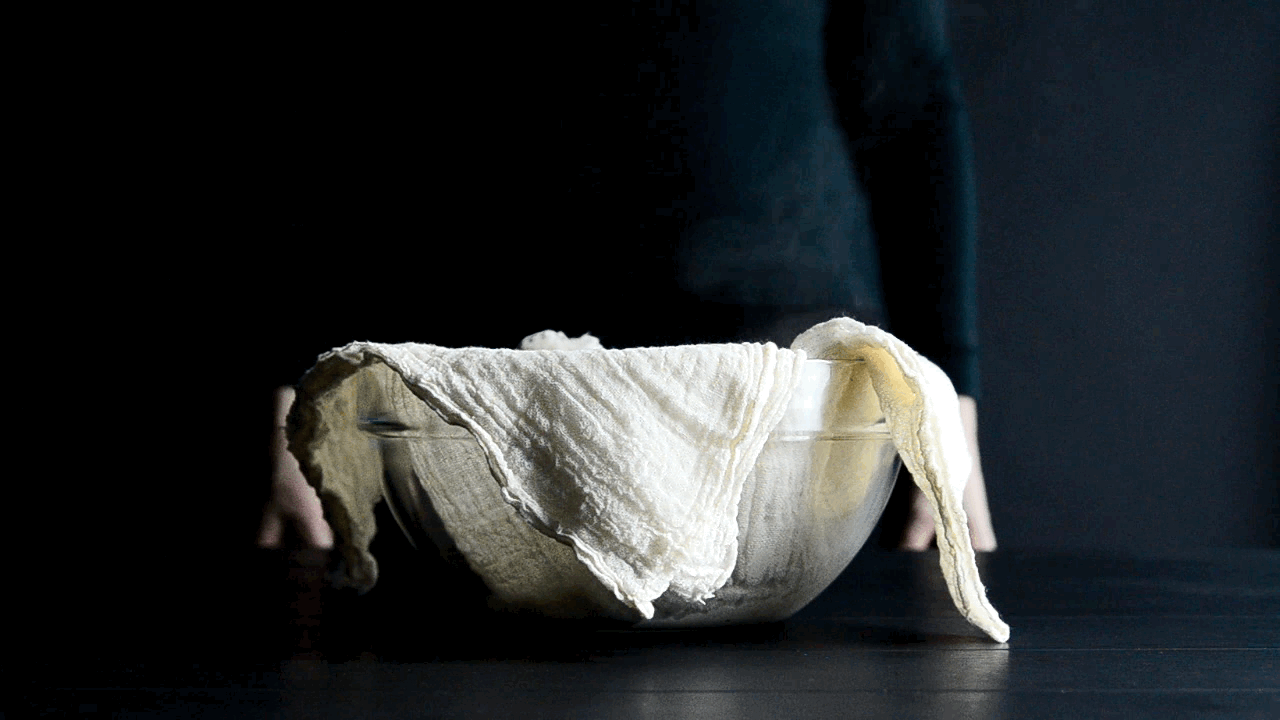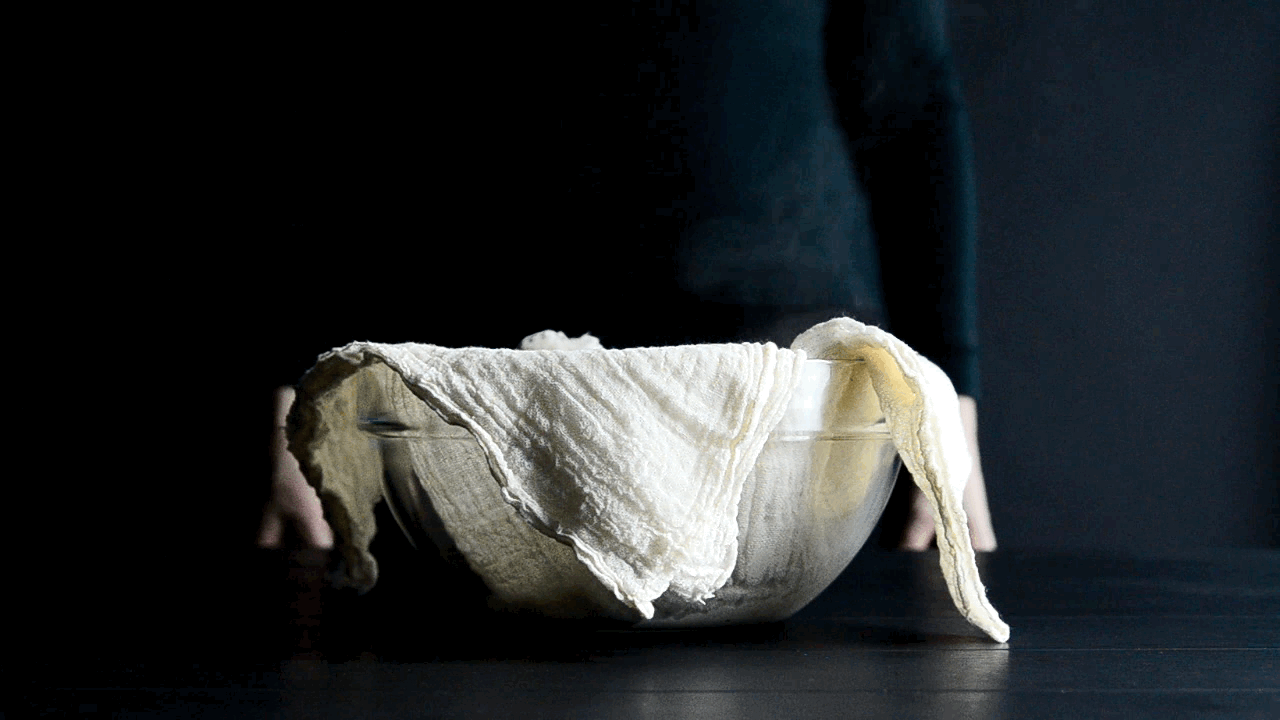 Once the Cauliflower Rice mixture has cooled enough to handle, squeeze out all the liquid.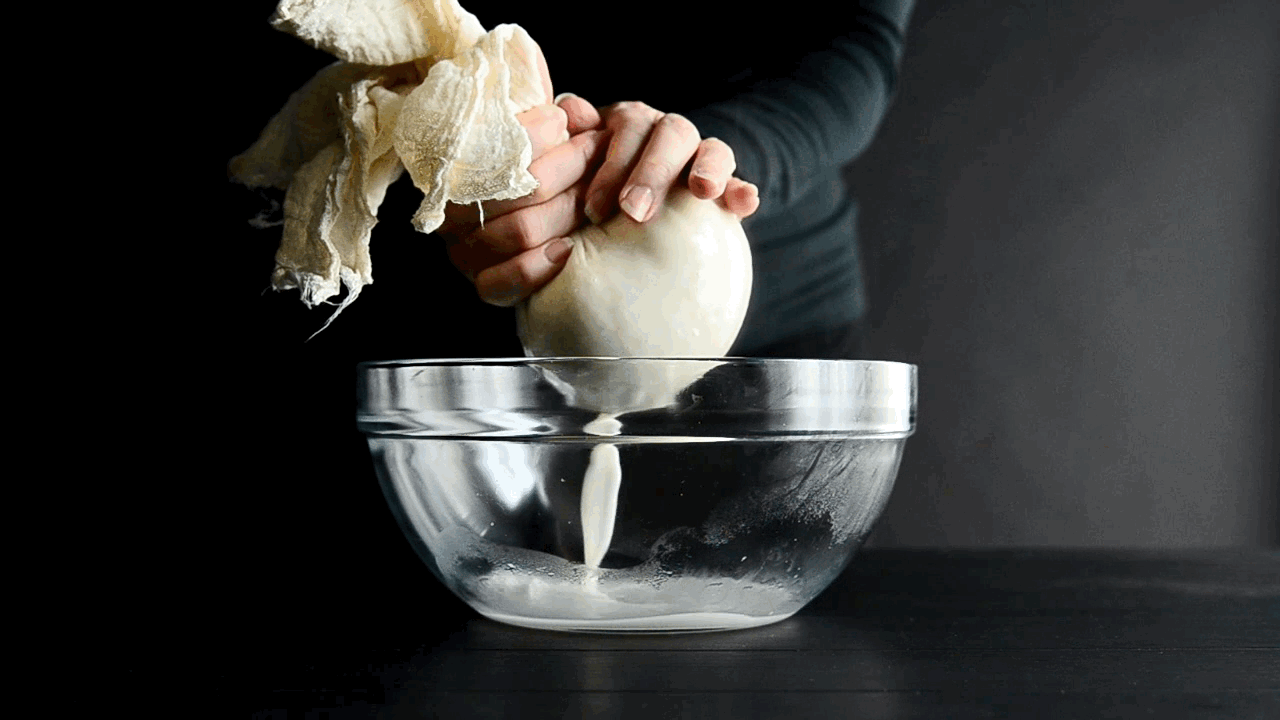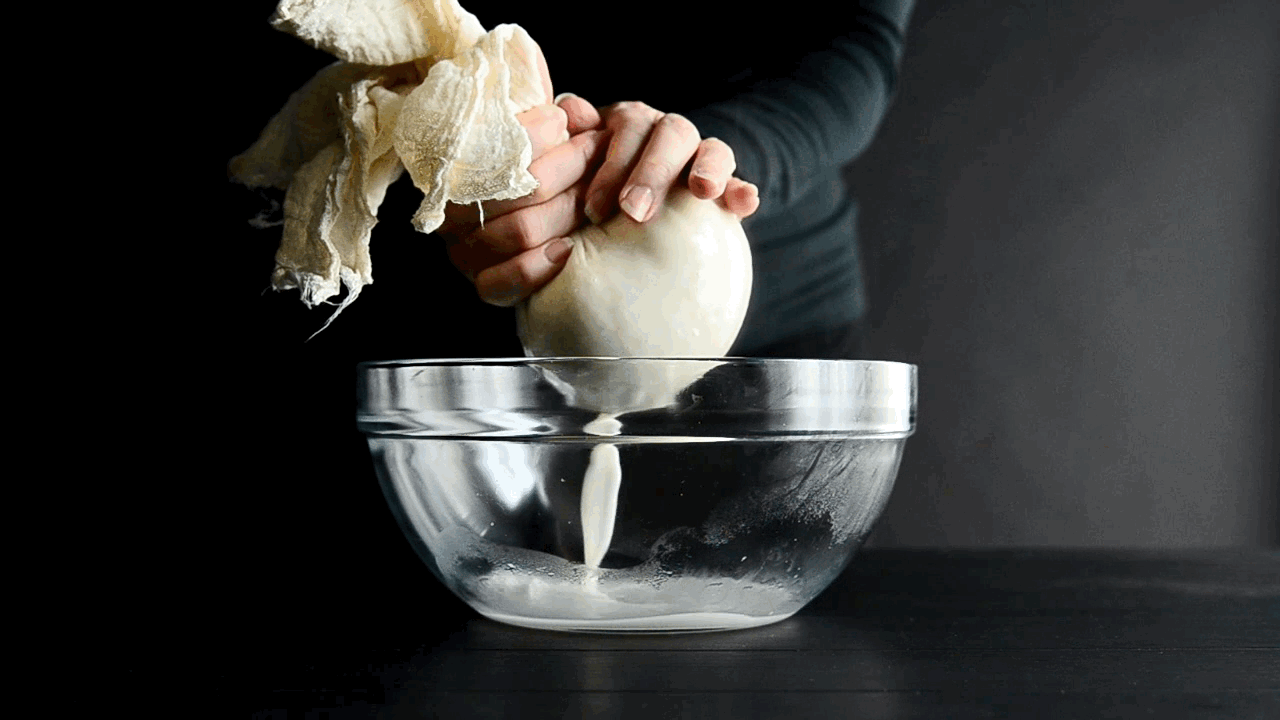 Placed pressed Cauliflower in a bowl. Add in Almond Cream Cheese and Flax Meal. Mix together then place in refrigerator while prepping Nori strips and Watermelon.
Prep Nori strips by cutting 1/2 inch sections from a full Nori sheet.
Grab your Watermelon(I used a small one). Cut in half. Then cut into half moon pieces. From there, carve out two small squares. Then cut those squares down the middle length wise.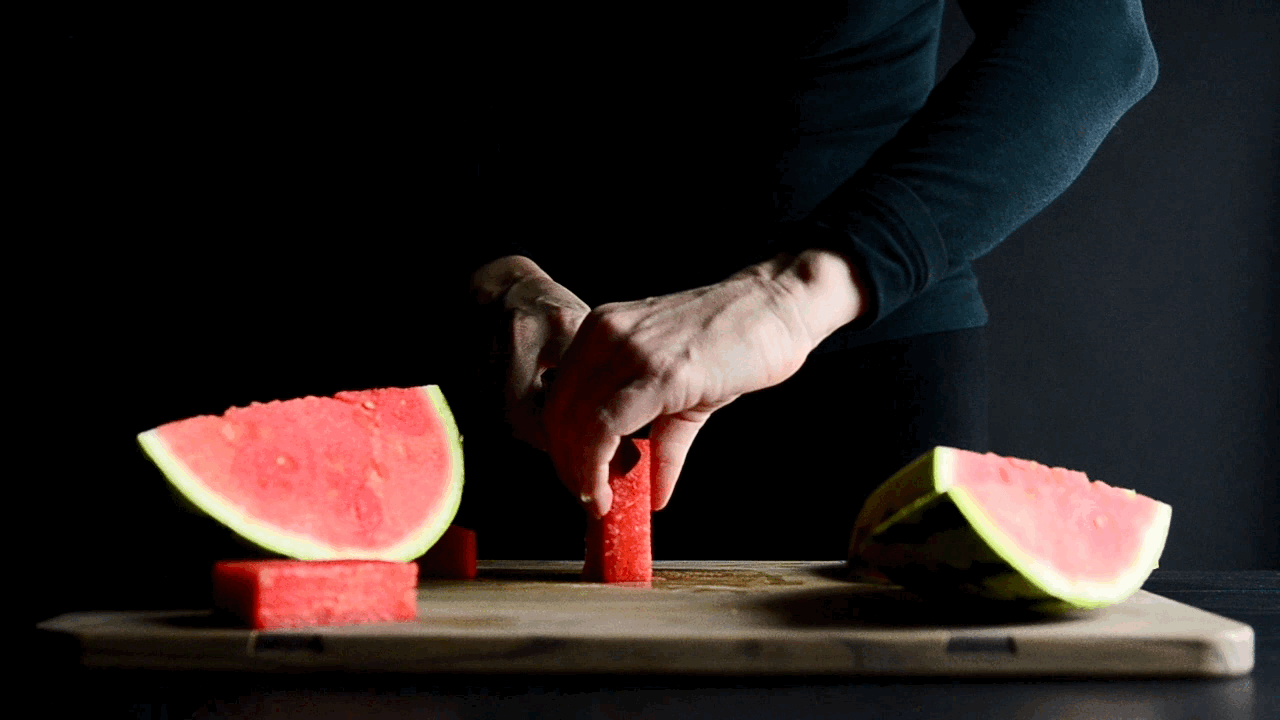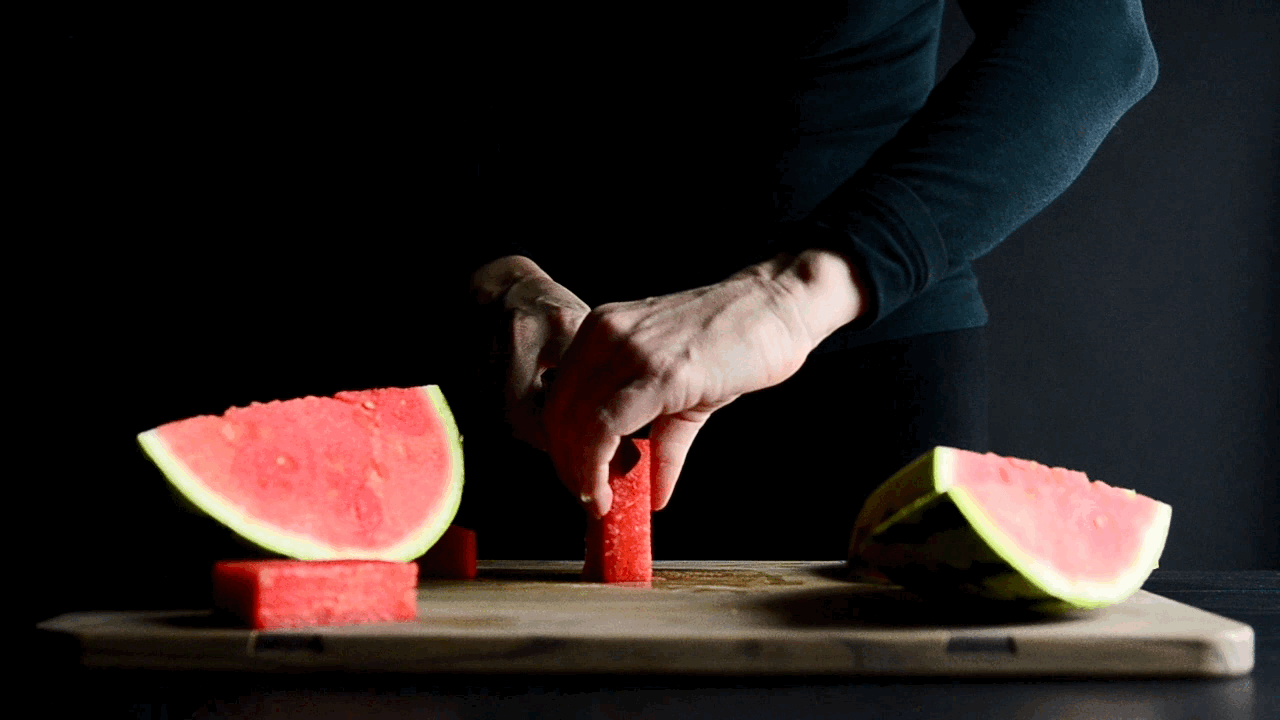 Now you're ready to assemble. Remove Cauliflower Sticky Rice from refrigerator and mold into small palm sized logs. Place one cut Watermelon piece on top. Wrap a Nori strip around and garnish with Black Sea Salt and Mustard Micro Greens. Add Wasabi and Pickled Ginger to the party and you're ALL set to serve. My favorite way to eat these are by adding a little Wasabi to each bite so that you get a burst of heat at the onset of taste then follow with a small piece of Pickled Ginger. And be sure to revisit the video at the beginning to watch the whole process in motion. Enjoy:)