Butternut Apple Spice Fruit Leather
Fall is finally here and I couldn't be more excited. Well actually it arrived a month ago but since temperatures are now starting to line up with the season, that sentimental cozy feeling can start taking root. Which is why this food story post is Butternut Apple Spice and everything Nice.
Fall has the most beautiful colors. They are rich in providing inspirational depth. And this years seasonal transition couldn't have come at a better time. It's nice to know nature has our backs visually and symbolically. This colorful parade is much needed with all the shifting that's happening in the world. Everyones lives are being reshaped with new perceptions which is why love, compassion and community is desperately needed. The time has come to celebrate ALL the colors of the world.
So with that thought in mind moving forward, let's get started with this week's food story adventure. If you've been following along with Seed Plant Water Grow you'll know that I love my dehydrator. And fruit leather is not only easy but a healthy way to to sneak in all kinds of nutritious goodies. On the go simple snacking is at it's best for the whole family. Check out the video below of the entire in motion visual process then proceed on to get all the information on planning your next fall fruit leather adventure:)
Here's what you'll need to get started...
Butternut Apple Spice Fruit Leather
1 medium Butternut Squash(approx 2 1/4 cups)
4 medium Apples
4 meduim Bananas
1 tsp Cinnamon plus extra for sprinkling
1/2 tsp Ginger Powder
1/2 tsp Nutmeg
3/4 cup Water
1/8 cup of Lime Juice(2 tbsp)
First start by prepping the Butternut, Apples, and Bananas by cutting in half. Scoop out the seeds from the Butternut and save for roasting then carve out the the Apple center with a spoon, melon ball scoop, or mini ice cream scoop. Drizzle with Lemon Juice and Sprinkle with Cinnamon.
Bake at 425. Butternut 1 - 1 1/2 hours, Apples 45 mins - 1 hour, and Bananas 25 mins.
Scoop out the Butternut and Bananas from their outer casing and place in a high speed blender along with the Apples whole. Add in Cinnamon, Ginger, Nutmeg, Limewater and blitz till smooth. Note: add extra Limewater if needed.
Pour a small portion of the mixture onto a dehydrator sheet and spread out evenly. Note: I use an Excalibur Dehydrator along with their accessories.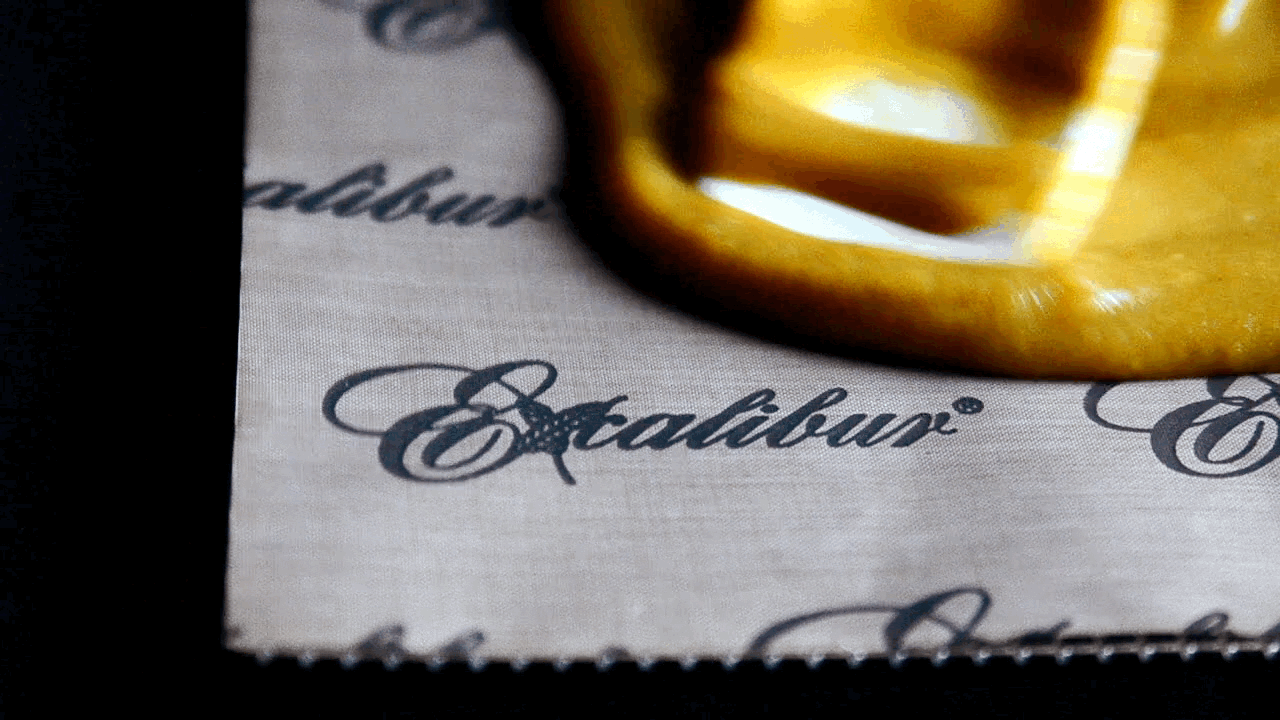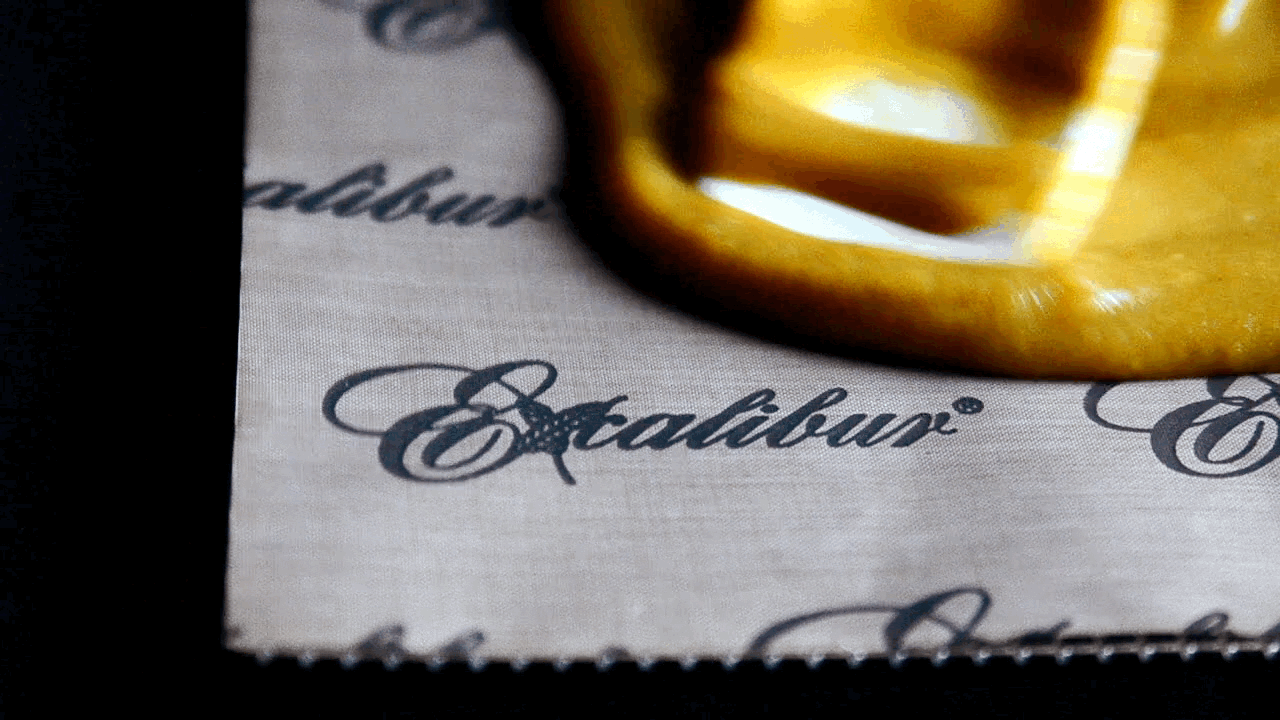 Place tray in dehydrator and repeat. Should fill up to 3 trays. Place setting on 155 and dehydrate for approximately 5 hours. At the 30 minute mark remove trays and cut using a pizza or cracker cutter to desired size. Note: use a lower dehydrator temperature when going for live raw food. Usually 105-110. Adjusted dehydration time will be up to 10 + hours. I've never made fruit leather in the oven so here's a link to explain in further detail for those wanting to go this route.
When the process is finished remove and roll into strips.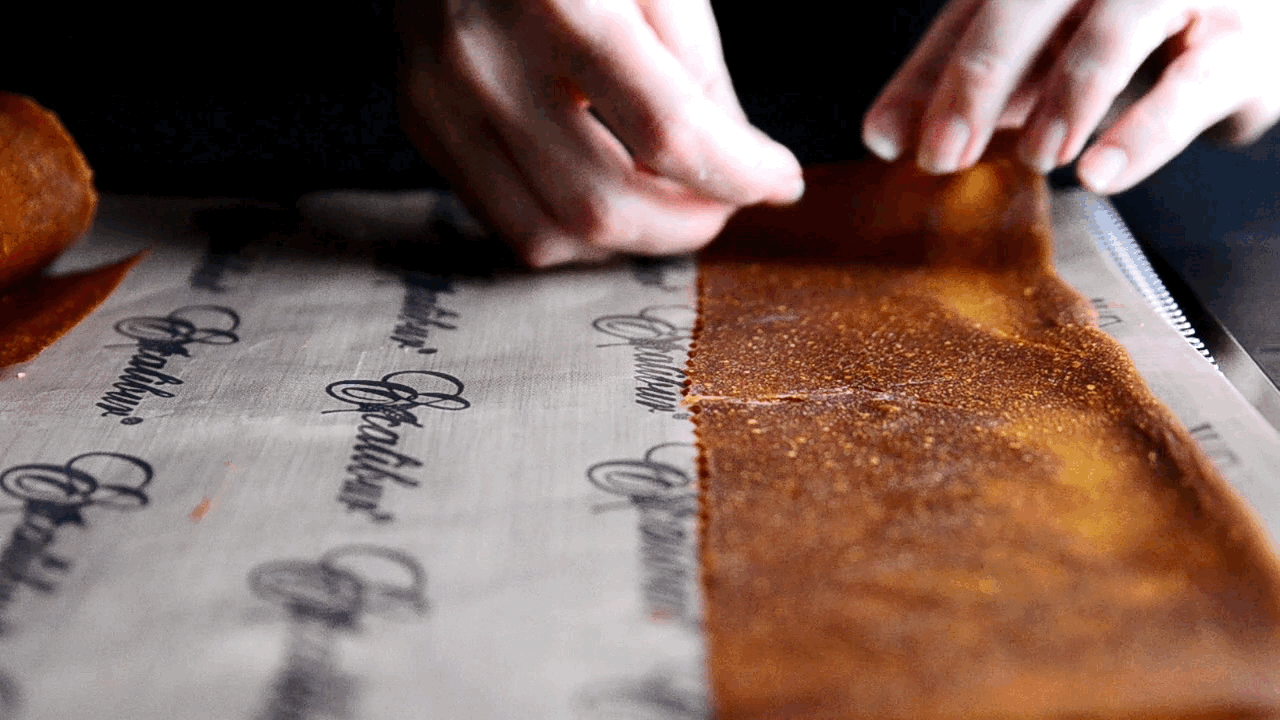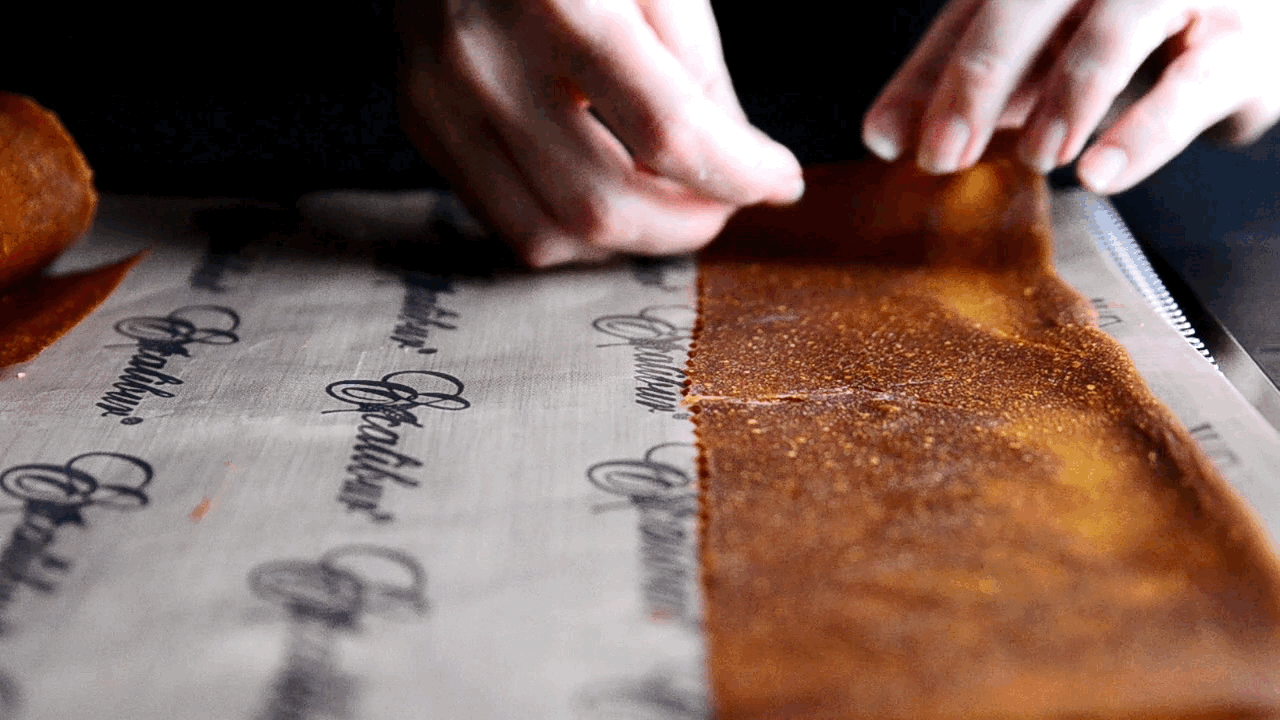 Now you're ready to enjoy. And stay tuned for the next food story post for some some delicious dehydrated apple slices:)